Price your home to sell – Before you put your home up for sale, use the right comparable sales to find the perfect price. Read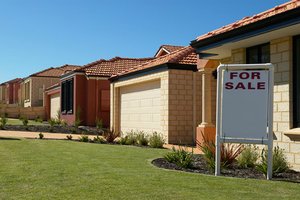 A house is comparable to yours in price if it's in the same neighborhood, on  a similar street, and in the same school district. Image: image100  Photography/Veer
How much can you sell your home for? Probably about as much as the neighbors  got, as long as the neighbors sold their house in recent memory and their home  was just like your home.
Knowing how much homes similar to yours, called comparable sales (or in real  estate lingo, comps), sold for gives you the best idea of the current estimated  value of your home. The trick is finding sales that closely match yours.
What makes a good comparable sale?
Your best comparable sale is the same model as your house in the same  subdivision—and it closed escrow last week. If you can't find that, here are  other factors that count:
Read more:  http://buyandsell.houselogic.com/articles/how-use-comparable-sales-price-your-home/#ixzz2WyolkypP
Visit houselogic.com for more articles like this.
Copyright 2013 NATIONAL ASSOCIATION OF REALTORS®